GDCBC AGM
It's that time of year again, the GDC BC AGM is fast approaching. Let's celebrate and reflect on 2018 and prepare for an amazing year ahead! We are excited to have guest speaker, Sam Bradd, a graphic facilitator and author with Drawing Change at our 2019 AGM.
As part of its AGM, GDC BC is proud to present the "Sam Bradd - Design Change!"
Sam Bradd believes that meetings can leave us better than we started, and the answer is to use visuals. In boardrooms and conferences around the world, graphic recorders, graphic facilitators, and visual practitioners are using visual tools, including live drawing, to help groups unlock their creative potential. This talk will explore what a graphic facilitation career can be, and how designers and visual practitioners can collaborate.
Schedule:
6:30pm Doors Open
7:00pm GDC BC AGM
7:30pm 15 Minute Break
7:45pm Sam Bradd - Design Change
8:45pm Q&A
9:15pm - 9:45pm Mingle and end evening
Sam Bradd Bio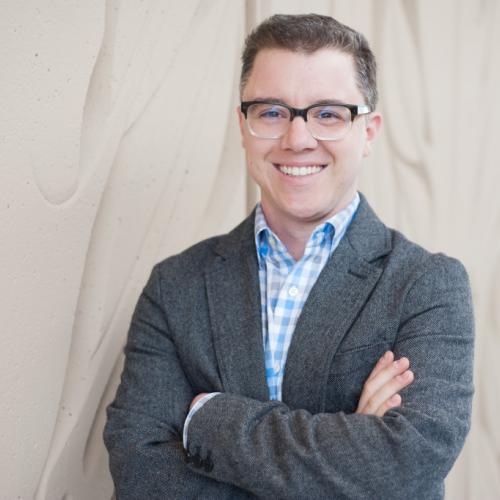 Combining 20 years' facilitation experience with visual tools, Sam Bradd helps groups engage, solve problems, and lead. As the principal of Drawing Change, Sam has worked in nine countries and with organizations including the World Health Organization, the First Nations Health Authority, Harvard, and many groups working for social impact. Sam has a Masters in Education from UBC, and is the co-editor of two books including Drawn Together Through Visual Practice.
He believes that meetings can leave us more whole than when we started - it's not a race across the finish line. Using participatory decision making, cultural safety and innovative visuals, Sam and the team at Drawing Change want to support you in doing your best work.
All AGM attendees will receive a:
- Copy of Type Tips by Rob MacDonald
- A history of typography by Robert Bringhurst poster
New CGD Certified members will be awarded certificates this evening. Come welcome them to the GDC!
Tickets: FREE for members and studentmembers
$10 for non-members and $5 for non-member students.